Bioreactor Made for Indian Research Station in South Pole
G&O Bioreactors supplies an Indian research station at the South Pole with a compact sewage treatment plant.
A complete biological sewage treatment plant to be used under the most extreme conditions, made in a simple standard container; that was the task 'India's National Center for Antarctica and Maritime Research' gave us. In November 2014 the plant was completed and shipped to NCAOR's permanent research station in Antarctica via Cape Town, South Africa.
"The demands to emissions of waste water in Antarctica are of course strict and the constant higher environmental requirements have given an overall increased need for biological sewage plants that can be used in isolated areas. This pressures the technology to its maximum and therefore the plant needs to be well documented, compact and extremely tough", says the sales director Thomas Højbo Hansen from G&O Bioreactors.
Tough competition in a niche market
The containerized plant is the first of its kind from the G&O Bioreactors, but it won't be the last.
"We expect to deliver up to 8 customized plants a year. Although only a small number of companies can deliver similar sewage treatment plant technology, the competition is tough, and we need to demonstrate our specialized knowledge and flexibility every time we get invited to quote for such a project", says Thomas Højbo Hansen. "Gertsen & Olufsen has over several years built a strong global brand within the maritime and offshore world. The company's record with development and production of similar plants to the offshore and marine industry, all over the world, has been a critical factor in winning this order from NCAOR".
"We have a unique product, which is 100% biological, and we were recommended by the British Antarctic Survey (BAS) already has one of our plants in operation in Antarctica. We are especially pleased to get this reference, which was in part due to our extensive development work with the customer, together with the fact that we have been commercially flexible", says Thomas Højbo Hansen.
Facts about the plant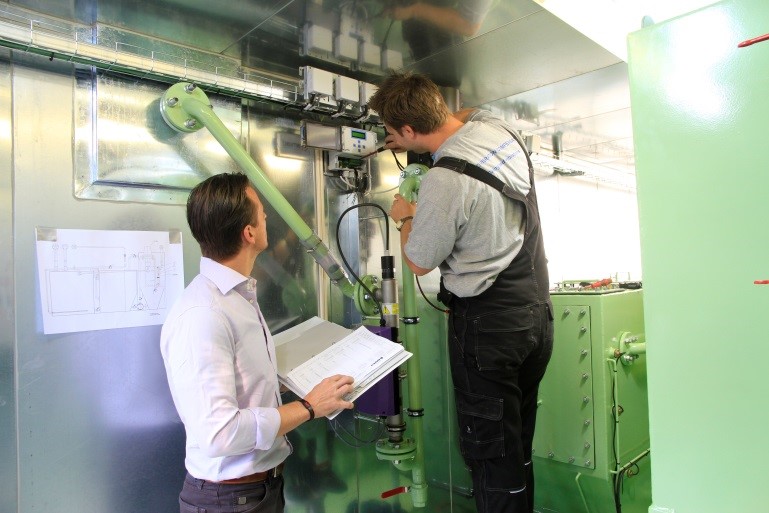 The Bioreactor is approved by IMO MEPC 159(55) as well as certified by DNV, USCG and Transport Canada.
| Type | Bioreactor BR07400BG-G-BS |
| --- | --- |
| Hydraulic Load | 7,4 m3/d |
| Organic Load | 3 kg BOD5/d |
| Pe / Pax | 40 Persons |
| Insulation | 100 mm |
| Heating | 9 kW |
| Tanks | Customized |
| Sludge handling/settling | Integrated |
| Special Filter | 200 µm |
Specifications, Bioreactor 2014
About the Bioreactor:
G&O Bioreactor is capable of handling grey and black wastewater and can be utilized in remote locations, as well as in seagoing vessels and the offshore sector. The plant is an "Aerated Submerged Fixed Film Unit" which operates by use of the "Matrix Technology". The G&O Bioreactor system provides an excellent growth environment for the bacteria media. By using the Matrix, the plant obtains a 125 times larger internal surface where the bacteria media can adhere compared to any traditional Active Sludge Plant/tank.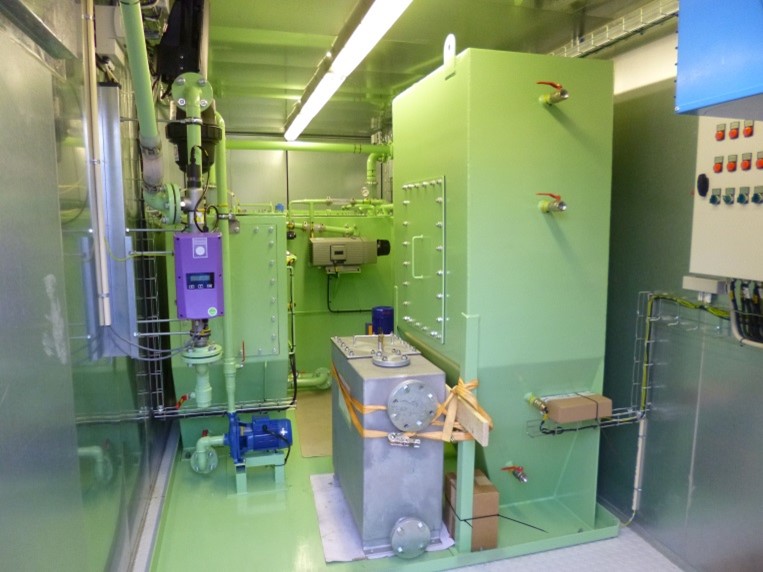 Uniting forces strengthens the ability to deliver complete sustainable solutions
G&O Maritime Group recently acquired the Vordingborg company Atlas incinerators, which has considerable experience with manufacturing containerised incineration plants, and this opens additional opportunities for knowledge sharing and collective product development.
"Both researchers and commercial corporations, operating in isolated parts of the world, are interested in minimising their environmental footprint. Combining Atlas Incinerators and Gertsen & Olufsen will enable us to deliver complete solutions for water purification and waste incineration that comply with the demands for sustainability", says Thomas Højbo Hansen.